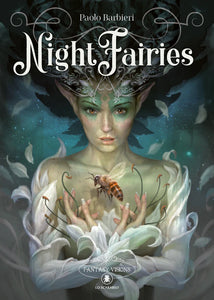 We have 1 in stock.
This year's book (2021) by Paolo Barbieri focuses on the night. When the sun sets, magic merges with reality, and this is the time of the Fairies and animals that embody its essence.
Barbieri returns to the figurative language that made him famous, creating exceptional beauty and surprising effects that reawaken our imagination and make it explode outwards to conquer new worlds and possibilities.
Art by Paolo Barbieri,
96 color pages, 21x29cm. Hardback edition. In Italian.